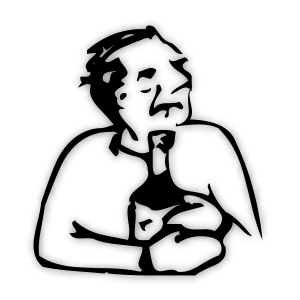 21st Birthday Parties can be a confronting time. With a combination family and friends mixed together … telling stories you would rather forget.
I am not sure which is the worse scenario … your best friend telling your grandmother the story of the night you "took one for the team" or your grandmother telling all your friends you wet the bet till the age of 10!
In these awkward moments it can be quite easy to lose focus and forget that you will be singled out to make a speech to mark your new adulthood.
Here are a few tips that may help you survive the night.
Don't drink too much. Well … at least not before the speeches. A couple of drinks might made you more confident, but too many could see you spending the next day nursing a hangover and apologising to your guests.
Write it down if you need to. If your not much for the lime-lite, maybe put pen to paper to make sure you can thank everyone that has been an important factor in your life. Be sure to include anyone that has had to travel a long distance to be there for your 21st birthday.
Get it out of the way early. Don't wait till the end of the night to do speeches and cut the cake. A lot of your older guests tend to hang around for the speeches before politely leaving the party. Get it out of the way early and then you can enjoy the rest of the night.
Keep it short. You don't need to give them a day by day run down of what you have been doing over the last 21 years! Once the speeches are over you can party on and so can everyone else.
Use humor if you can. If someone has a funny but slightly embarrassing story about you, take away their firepower by telling to everyone first.
But remember, enjoy your 21st birthday party responsibly.